There's more to Hegis' Grasp: Evil Resurrected than meets the eye. Although it may seem to be your average run of the mill horror game, there's much more story that lies beneath. Not only have the developers created a genuinely great game narrative, but they've also added to it even more. Hegis' Grasp: Evil Resurrected features a novelization written by Dean Clark. Written before the actual game was developed, it's easy to see why the video game has such a great narrative to go along with its aesthetic and gameplay!
Hegis' Grasp: Evil Resurrected is a dark, frightening experience with a unique and fun storytelling experience. Set in a beautiful backdrop of the late 1800s, you will play as a man searching for clues to what has happened to the small town of Hegis. Reports have been fluttering back that people have lost their minds, gone insane and even viciously attacking people. What could possibly be going on that people would act like this? The rumor is that there's a curse looming over Hegis, and all who enter are doomed to suffer it. It's up to you to piece together the notes left behind, interact with people and discover the chilling truth of what's happening. Be careful upon your journey, however, it's a dark and dangerous one.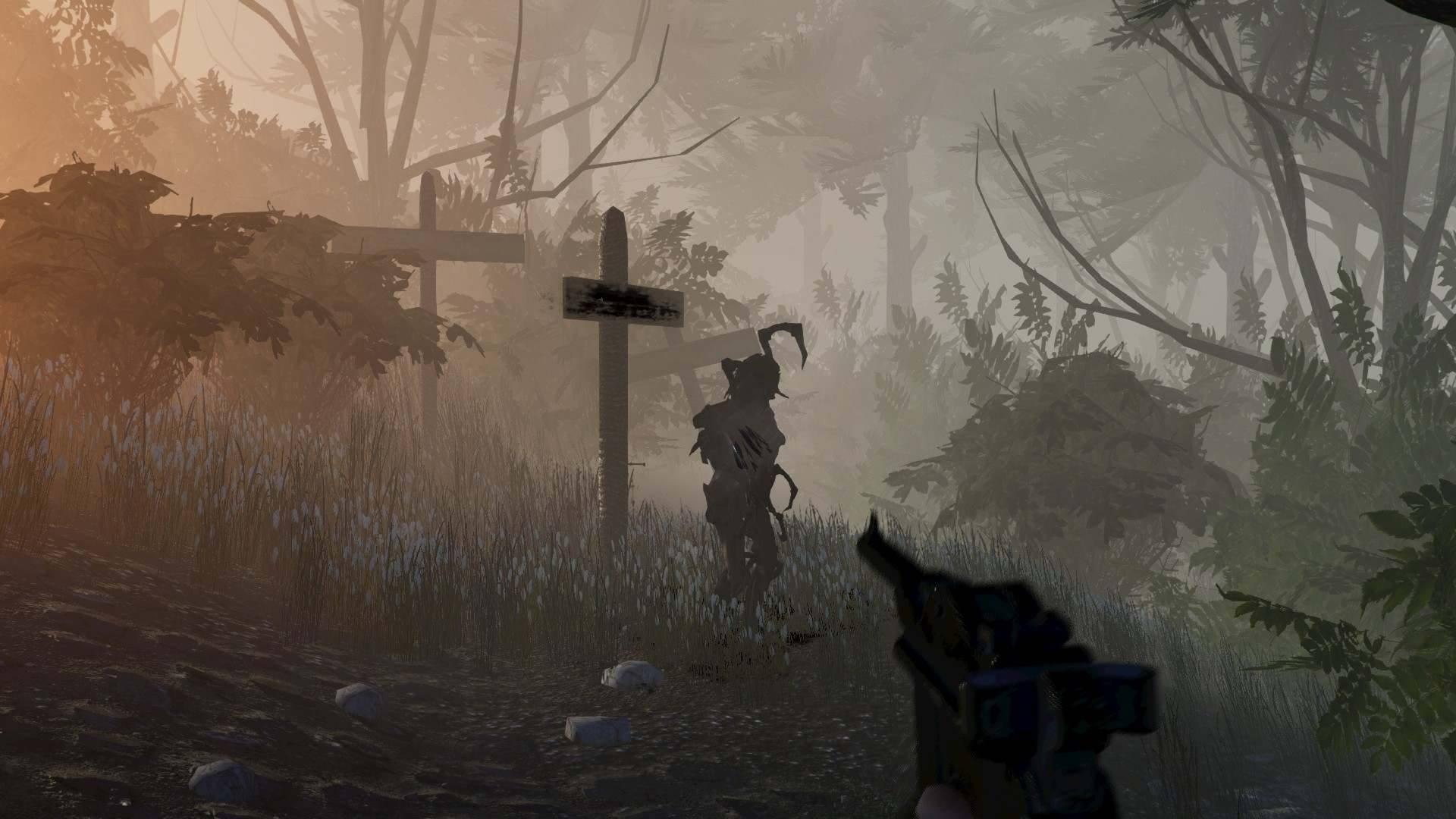 You will set out on foot, carrying only a shotgun and whatever tools, medicine, and weapons you can find. In the beginning, you will be tasked with finding a key to unlock a gate for your caravan to travel through. You must find your way up to a small village through a dark and dangerous trail and ask for help. Throughout your journey you will already encounter the effects of whatever's happening, walking into vicious animals on the way that seems to be altered due to the curse. When you make it to the first house, you expect little to be different. Lights are on, and everything seems fine. However, when opening the door you will find yourself face to face with pure evil.  

You will uncover notes left by various characters, warning of the trials ahead and vaguely describing what they had been through. Using the notes you've collected and inspecting various locations, you will begin to unravel the mysterious curse that surrounds the city of Hegis. Combine this use of storytelling with gameplay that will haunt your dreams, an interesting setting and using your own sense of self-discovery makes for a complete, awe-inspiring game worth your time.
You can read about more independent games like this in The Indie Gamer Magazine.
The third issue features a lot of unique game art and features a cover done by Poppy Parr!